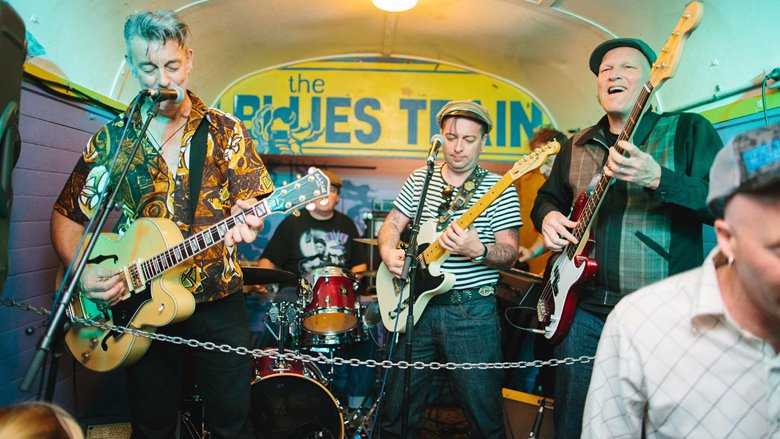 Give yourself a dose of the blues (the musical kind) aboard The Blues Train at Queenscliff, only 20 minutes by car from Bayview Central Curlewis.
Rock off on the rails at this unique musical experience, which combines a moving heritage train with four live music acts, stunning scenery and a blues inspired menu.
The Blues Train has been running on the Bellarine rails since 1994, and was inspired by stories of blues musicians playing on The Mississippi freight trains.
It is a popular must-see in Australia, with about 10,000 visitors every year. Travel review website Trip Advisor awarded the experience a certificate of excellence just last year.
The progressive party starts and finishes at the Queenscliff railway platform, with a soulful home style meal. From there, the journey takes in the beautiful Bellarine Peninsula views, including Swan Bay and the township of Drysdale. As for music, there are four, 30 minute performances, with an interval and rest stop between each so revellers can check out every act.
Ticket prices start from $106.70 and can be purchased online. Group bookings are welcome and gift cards are available for purchase.
The Bellarine Peninsula is an attractive destination for people to live, work and play, in particular the Drysdale-Clifton Springs-Curlewis area. It will feel like you're having a weekend away every day!
The Blues Train is located at the Queenscliff Railway Station, corner of Hesse and Symonds Street, Queenscliff and runs most weekends between August and May. For more information phone 1300 885 993 or visit the website.