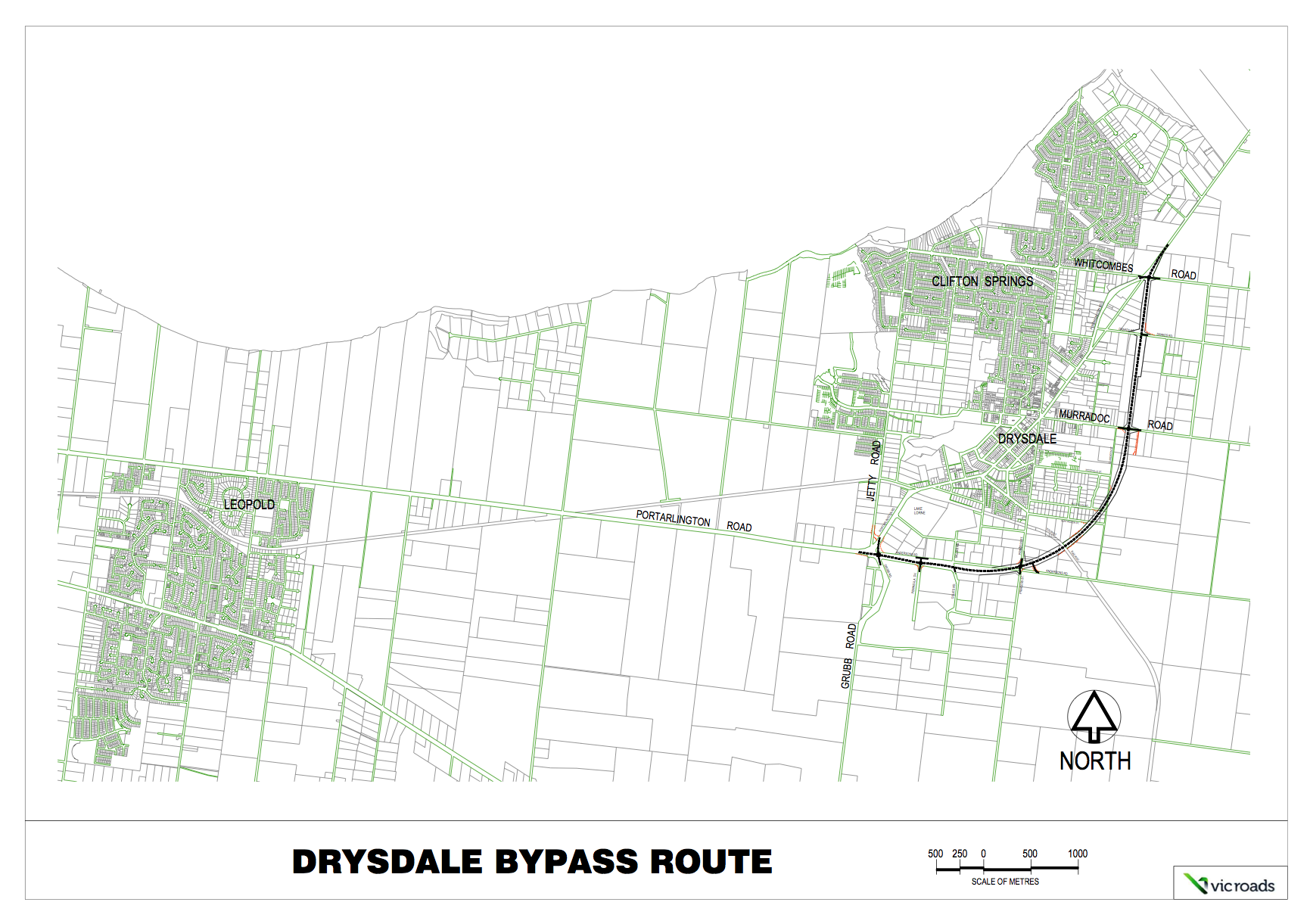 The Drysdale Bypass is a long awaited piece of significant infrastructure that will pave the way for easing congestion in the ever growing Bellarine Peninsula.
This project includes a Victorian Government commitment of $109 million to construct the Drysdale Bypass and a further $3 million to improve safety and traffic flow in High Street, Drysdale. Download the Timeline for the Drysdale Bypass and improvements to High StreetTimeline for the Drysdale Bypass and improvements to High Street
With the Bellarine community advocating for the Bypass for several decades, VicRoads is now well on the way to finalising the Bypass design. Download the Drysdale Bypass alignment map
In a Vic Roads update in May 2016 it was stated that "A key feature of the bypass design is the review of options for the Portarlington/Jetty/Grubb Roads intersection, with consideration to community feedback received in 2015."
The growing population of the north Bellarine is testament to the stunning living environment it offers. Residents in the region have a great choice of housing options with an enviable lifestyle.
Acknowledging the Bellarine's natural assets, the six kilometre Bypass will also include a shared-use path for pedestrians and cyclists – a wonderful further attraction to the region.
Once completed, the Bypass should divert around 50 percent of traffic away from the Geelong-Portarlington Road and High Street.
In 2016, VicRoads will continue consulting with the community who live near the Jetty, Grubb and Portarlington Roads area to ensure local needs are heard and considered.
To find out more about the Drysdale Bypass, please contact VicRoads.
Call: (03) 4243 3800
Email: This email address is being protected from spambots. You need JavaScript enabled to view it.